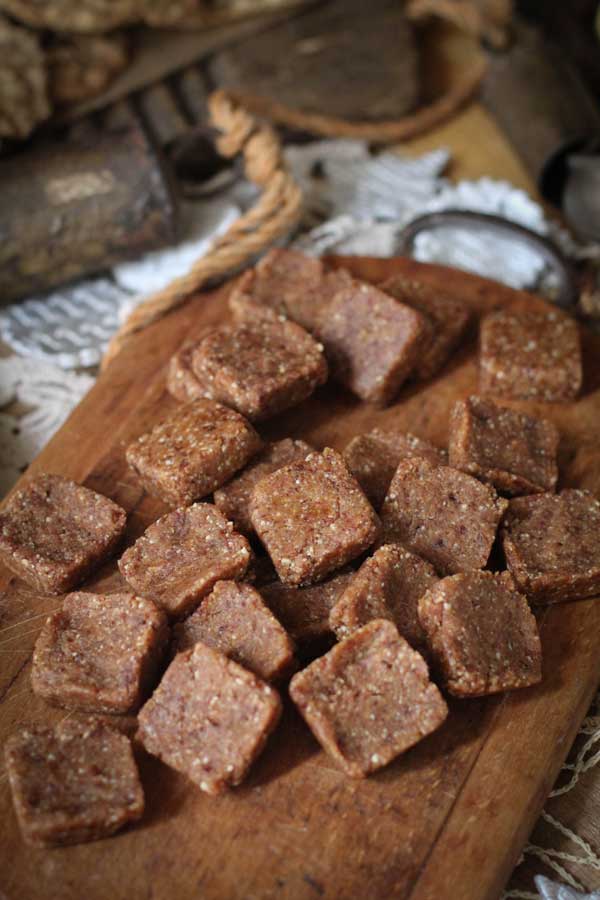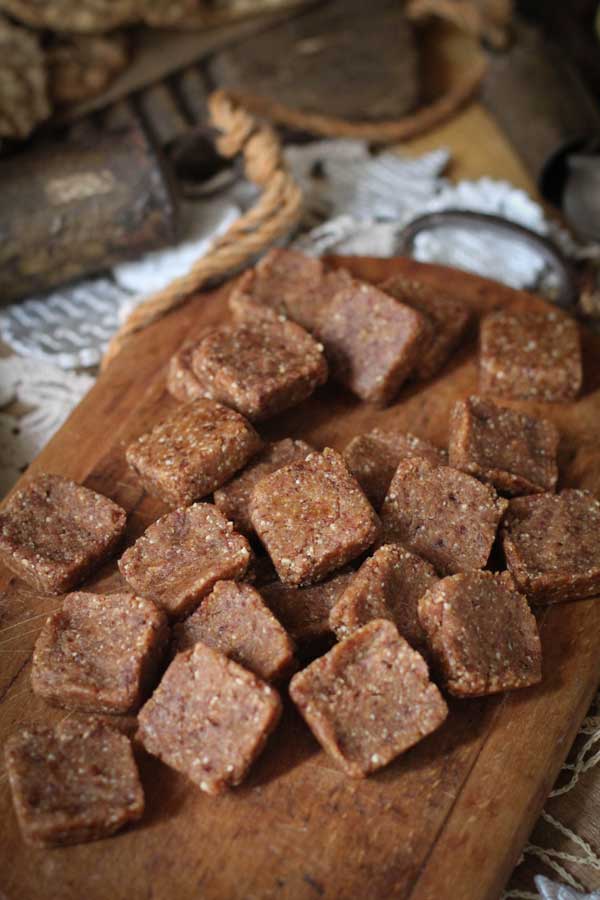 It's day 11 of our 12 Days of Gluten Free Cookies series and today we aren't going to even touch the oven! Honestly, are you up to your eyeballs in cookies yet? I feel like I could use a cookie that I can chow down on, but has none of the guilt associated with face planting into a typical cookie platter. Which is exactly where these homemade Snickerdoodle Lärabars come in. Easy snacking, even easier to make, and good for you. We are totally winning!!!
If you have been around for the first few recipes of this series then you know exactly what I am about to say, but just in case you are new to the 12 Days of Gluten Free Cookies craze here are a few things you should know…
All of the recipes in this series are gluten free and vegetarian, some are vegan, and some are dairy free too. If you have a dietary restriction some of the recipes may just be a simple substitution away from fitting into your diet. So, please check the recipes before deciding that a cookie is not for you and if you have questions leave me a comment. I am here for you!!
I used King Arthur Flour – gluten free multi-purpose flour for all of the cookies in this series. I simply wanted to make sure that all of the ingredients I used for these cookies were easy to find. Second, I know that custom blending flours can be intimidating so for now we are going to stick with something easy. I also love Vanilla Extract from King Arthur Baking Company. Their Vanilla Extract is great quality and is a pantry staple that you can use time and time again in recipes.
If you have been reading this site for a while than you know I have a thing for making Lärabars at home. Heck, I even put together a tutorial showing you how to make custom Lärabars flavors! I have made so many different flavors over the past few years it is really hard to pick a favorite. Most of my homemade Lärabar creations have something in common though; they are all inspired by my favorite desserts and a lot of them are cookie flavors. Go figure!
I have shared chocolate chip cookie dough raw bars, thin mint, s'mores, almond joy, carrot cake...name a flavor combo and I have probably tried to invent it in raw bar form in my kitchen. For some reason though I haven't taken my all time favorite cookie , the Snickerdoodle, and turned it into a Lärabar.
In all fairness I should say that Lärabar, the brand, has come out with a snickerdoodle bar for the holiday's this year. It's pretty tasty in a pinch, but I like my homemade version better.
Homemade Snickerdoodle Lärabars
Print
Author:
Yield:

24

mini-bars

1

x
1 ½ cups

fresh, pitted, and roughly chopped Medjool dates

¾ cup

raw cashews

¼ cup

slivered, raw almonds

1 ½ teaspoons

cinnamon

¼ teaspoon

kosher salt

1 tablespoon

vanilla extract
Instructions
Combine the dates, cashews, and almonds in the bowl of a food processor fitted with the "S" blade. Process for about 1 minute until all of the ingredients come together like a dough and are similar in size with no large chunks remaining. Add the cinnamon, salt, and vanilla then process to incorporate.
For Bars: Transfer the dough to a small sheet pan or plate lined with parchment paper and shape the dough with your hands into a rectangle. Slice the dough into bars and serve immediately or store in the refrigerator until ready to eat.
For Bites: Scoop the mixture into tablespoon size portions and roll each one in the palm of your hand to form a sphere serve immediately or store in the refrigerator until ready to eat.
For molded shapes: Fill silicone molds in the desired shape with tablespoon measures of the dough; pressing the dough into any corners. Refrigerate for 15-20 minutes to set then gently remove the shapes from the pan serve immediately or store in the refrigerator until ready to eat.
Recipe Card powered by