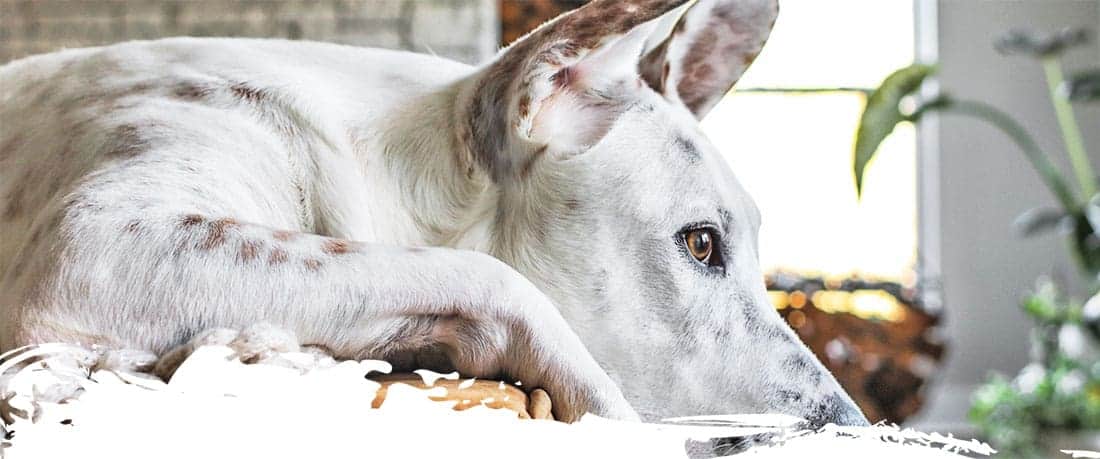 Boy, would these two love to meet you! They are the waggiest, people-lovers I've ever known. They are also maybe the luckiest? But that's because we've gone to 100% homemade dog food with not even a single store-bought treat in the pantry.
And they couldn't be happier.

I'm here to tell you that my homemade dog food recipes are not only easy to make, but these two knuckleheads swear by them.
The Latest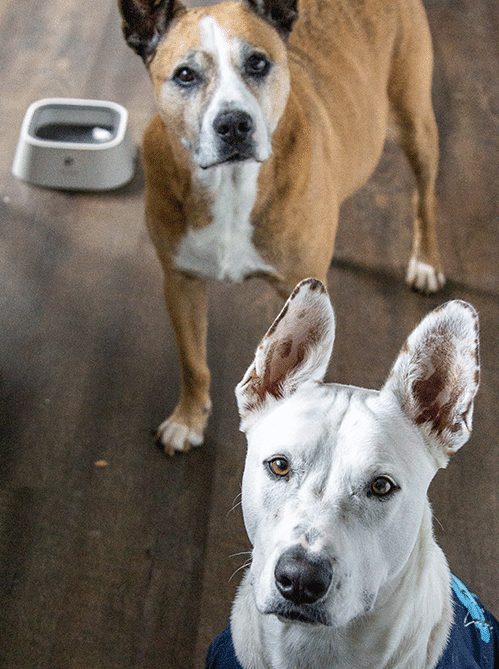 Native Pet x This Mess Is Ours
We know you love your pups as much as we love ours and there isn't a better way to show it than by making sure they're healthy, happy, and nourished.
We are proud to announce an exciting new partnership with Native Pet crafted to bring amazing savings on their full line of wellness products especially to you, our TMIO Family.
---

Use promo code THISMESSISOURS20 at checkout to save 20% on your entire order.
Meet our crew: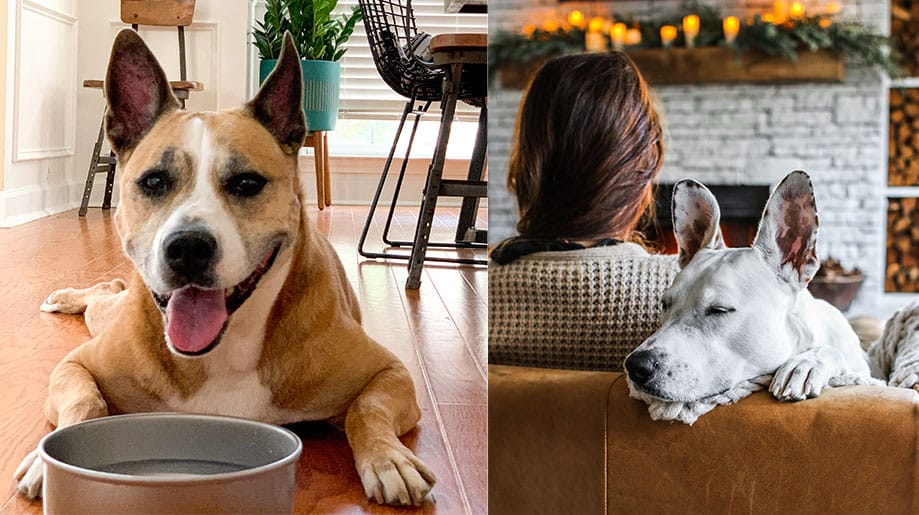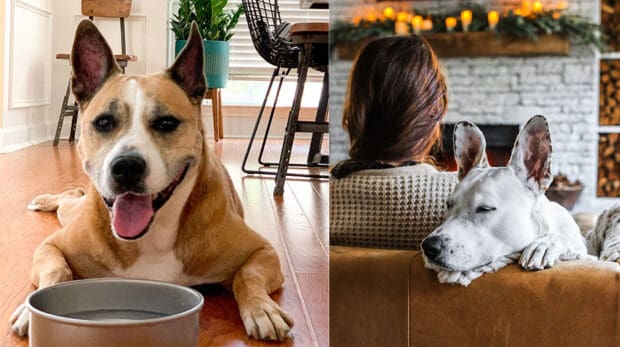 Hooch is 12 this year, and Rebel turns 2 (she's also deaf but more on that later!). So quite an age gap but the old guy has a new lease on life. After coming back from stage 4 kidney disease he is peppier than he's been in a very, very long time. It's truly amazing what diet and exercise can do!
I hope you'll find this page helpful as you build your own recipe book of homemade dog food favorites!
Dog Wellness
Homemade Dog Treats
Not only are we making all of our own dog food recipes, but we are making their snacks too! Check out some of our yummiest and easy-to-make dog treats! They are all huge winners in our house. If you have a dehydrator you definitely need to try our sweet potato dog treat recipe. Rebel literally waits by the machine to get one as soon as they finish.
If you're more of a baker, we've got you covered there too. Our peanut butter dog treats not only make your house smell like the most delicious peanut butter cookies, but they will leave your pup drooling for more. I'm telling you, having these treats around will get you all the puppy love!
Homemade Dog Food Recipes
Ok, this is where it all began for us - the start of our dog food journey! Not only do we swear that our easy homemade dog food recipe saved our dog's life (Hooch was in stage 4 kidney disease), but they are both happier and more energetic than they've ever been. And they absolutely LOVE dinner time even more than they already did (I know, we didn't think it was possible either). If you have a picky eater I guarantee they will love this homemade dog food recipe.